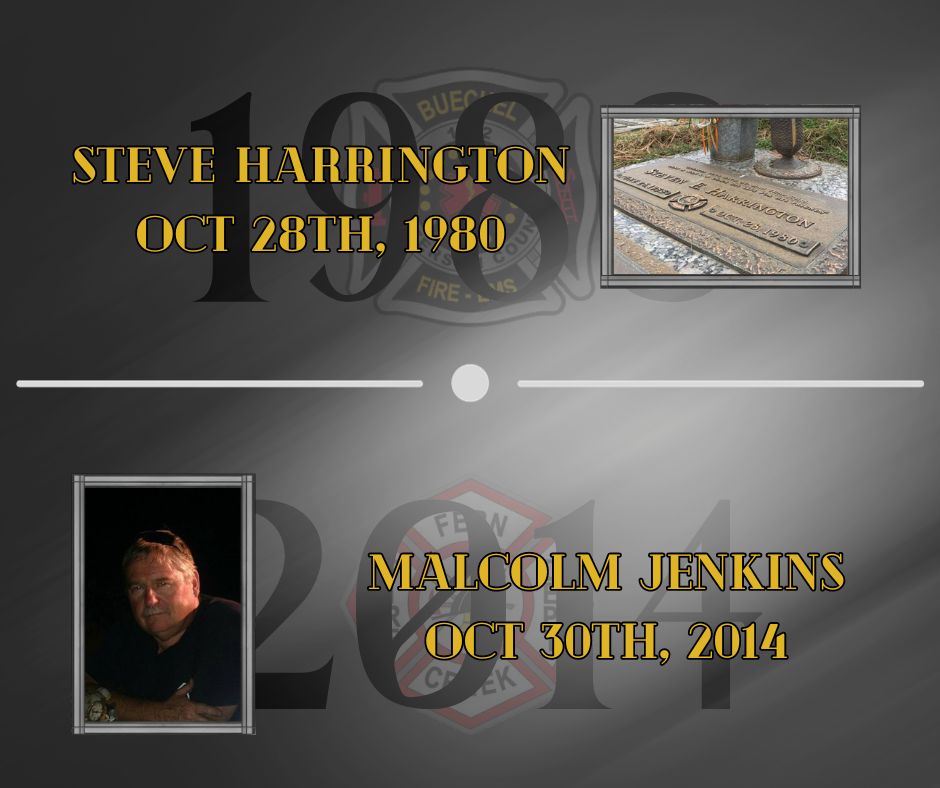 Each year, as October nears its end, we take a moment to remember two of our fallen. Though several years apart both Steve Harrington and Malcolm Jenkins lost their lives in the line of duty in October. To this day their memories and lessons still ride with us on every call.
Steve Harrington lost his life trying to save a 3-year-old boy from a house fire on Bruce Ave. After entering through a 2nd floor window Bruce was caught in a flashover. Later, the Area 6 Fire Training Academy in Jefferson County dedicated it's flashover training prop in honor of Steve. Along with Craig Drury, a Highview firefighter who also lost his life in a flashover. Steve's heroism still serves as a reminder of the virtues of being a firefighter.
Malcolm Jenkins served as Fern Creek's training officer for many years. Countless firefighters across the state can attribute their start in the fire service to Malcolm. Malcolm died of a heart attack after completing a department physical test. After his death the administration building at the Area 6 Fire Training Academy was renamed in his honor. This building is home to Area 6's CPAT training and testing. The CPAT is a physical agility test that ensures new firefighters are up to the stresses of the job.
Fern Creek will always remember those members who gave their lives in the service of others. We take their lessons with us each day and try to live up to their sacrifice.