Stations
Fern Creek Fire Protection District covers 56 square miles. In order to provide exceptional service to our community we have 4 stations throughout the district, staffed by a combination of career and volunteer firefighters.
Station 1
6200 Bardstown Rd.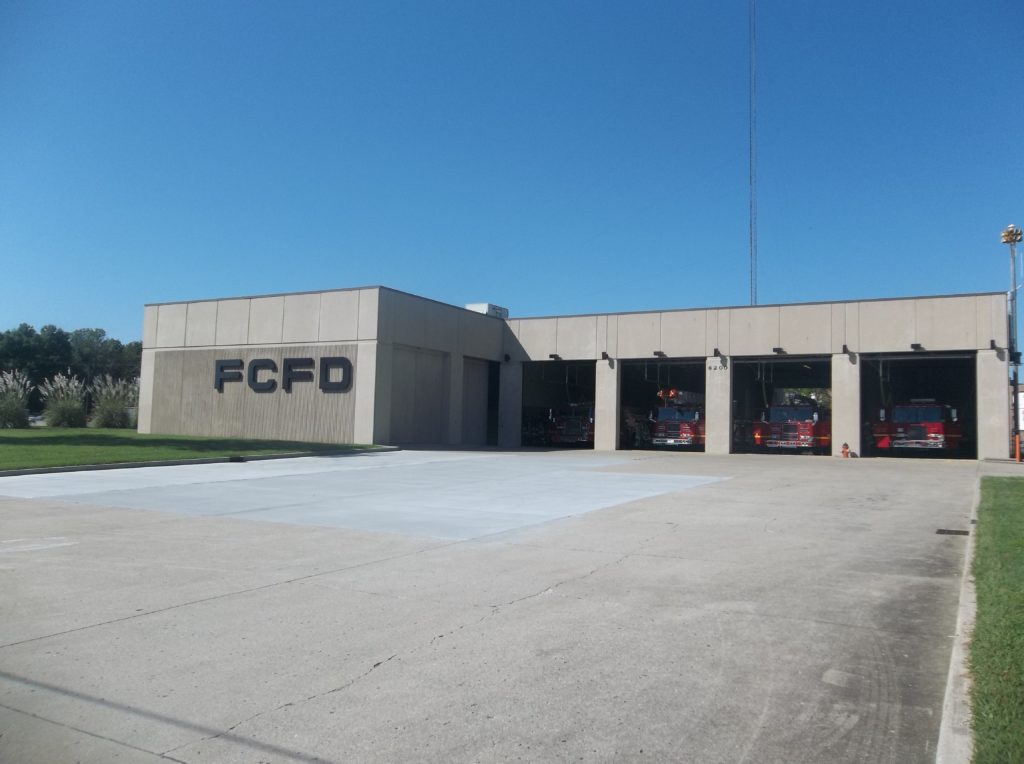 Station 1 is located in the most heavily populated area in our district. The facility includes a full basketball court gymnasium, a weight room, full kitchen, and enough sleeping quarters to house 12 firefighters. Station 1 is currently staffed with 3 career personnel and 1 live-in. This station also has a volunteer crew on at least 2 nights a week.
See more pictures of this station
Station 2
9409 Old Bardstown Rd.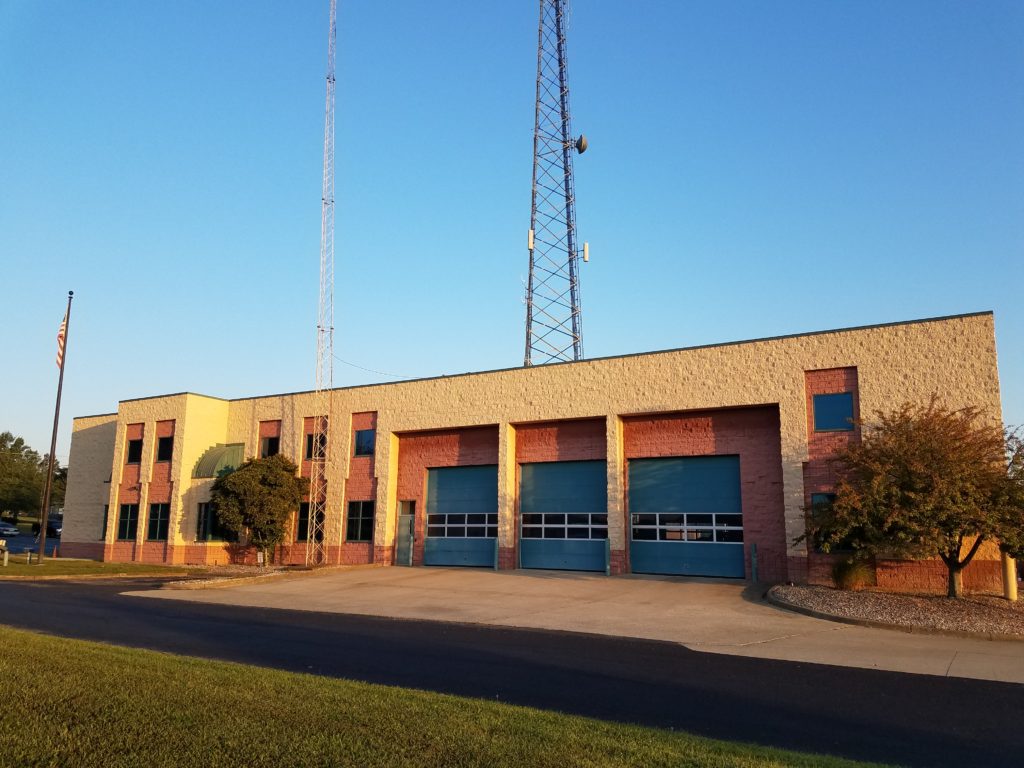 Station 2 is Fern Creek's headquarters and maintenance facility. This station has office space for all of our command and administrative staff. The apparatus bay is equipped with a maintenance pit and vehicle lift. Station 2 handles all of the maintenance for the district's entire fleet.
See more pictures of this station
Station 3
7700 Route Rd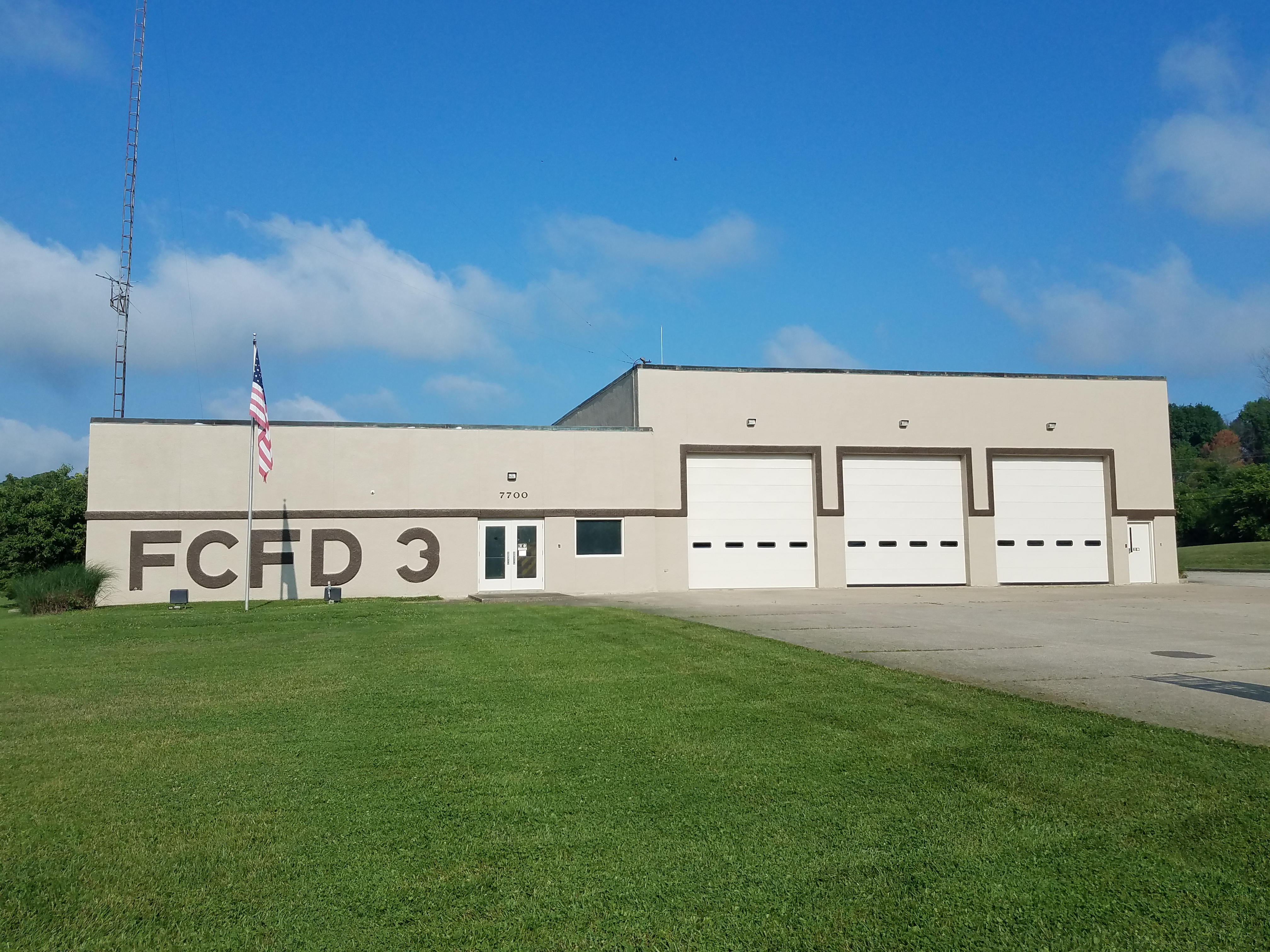 Station 3 covers the rural area of Fern Creek. This is the only full volunteer house left in the district. However, station 3 covers more area than any other firehouse in Fern Creek.
See more pictures of this station
Station 4
7200 Billtown Rd.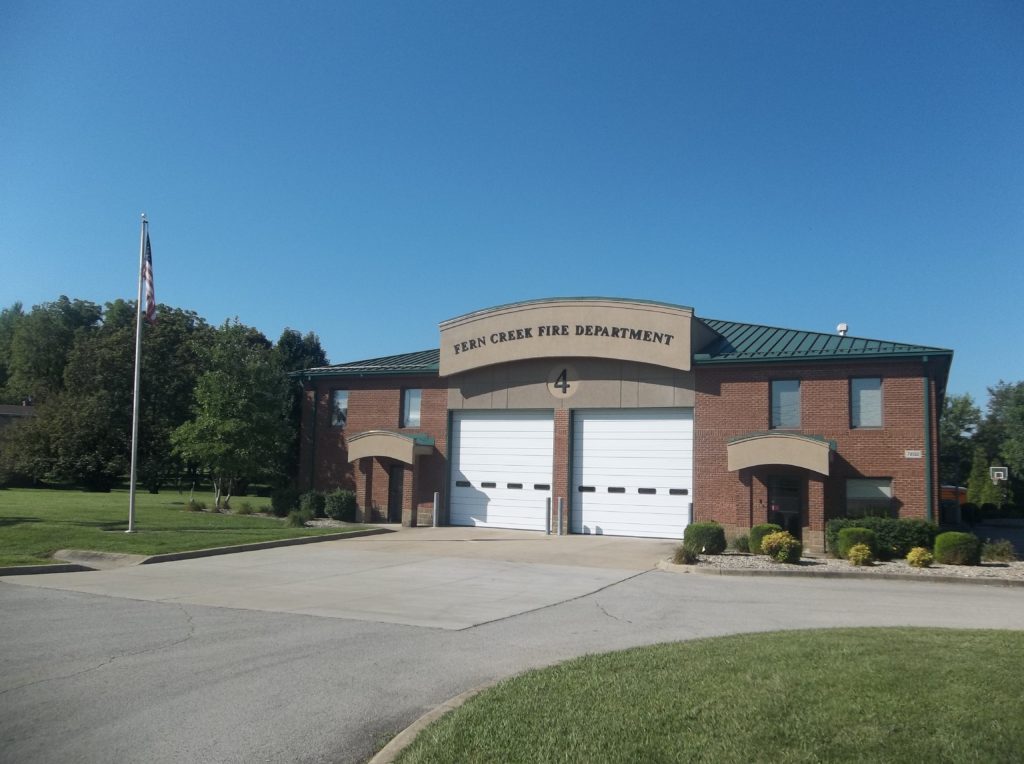 Station 4 is Fern Creek's most centrally located fire house. It was the first station built specifically to house firefighters 24 hours a day. Station 4 has a full kitchen with a dining room and TV room. It also has private sleeping quarters for 5 personnel. This station is currently staffed with 2 career and 1 live-in firefighters.