On Sunday August 18th our department started a new chapter in our service to the citizens of Fern Creek. On August 1st Nathan Mulvey was sworn in as our new Chief. On Sunday we held a formal pinning ceremony for him and our new Assistant Chief Scott Evans. As Fern Creek moves into the future we are lucky to have these two leaders showing us the way.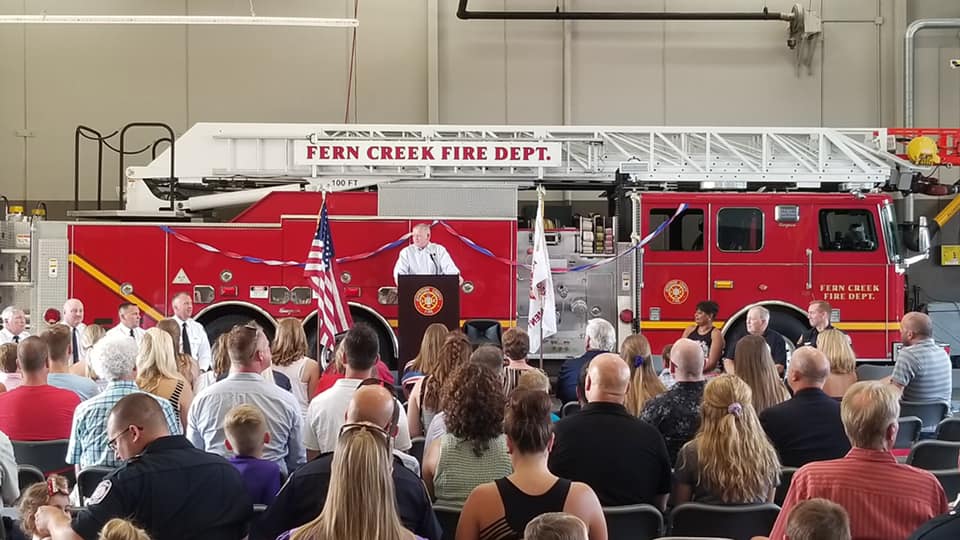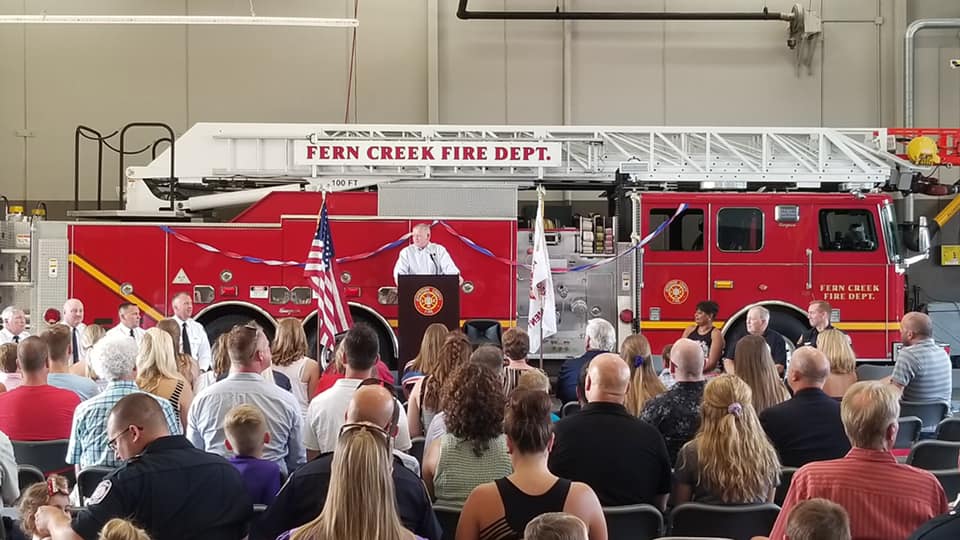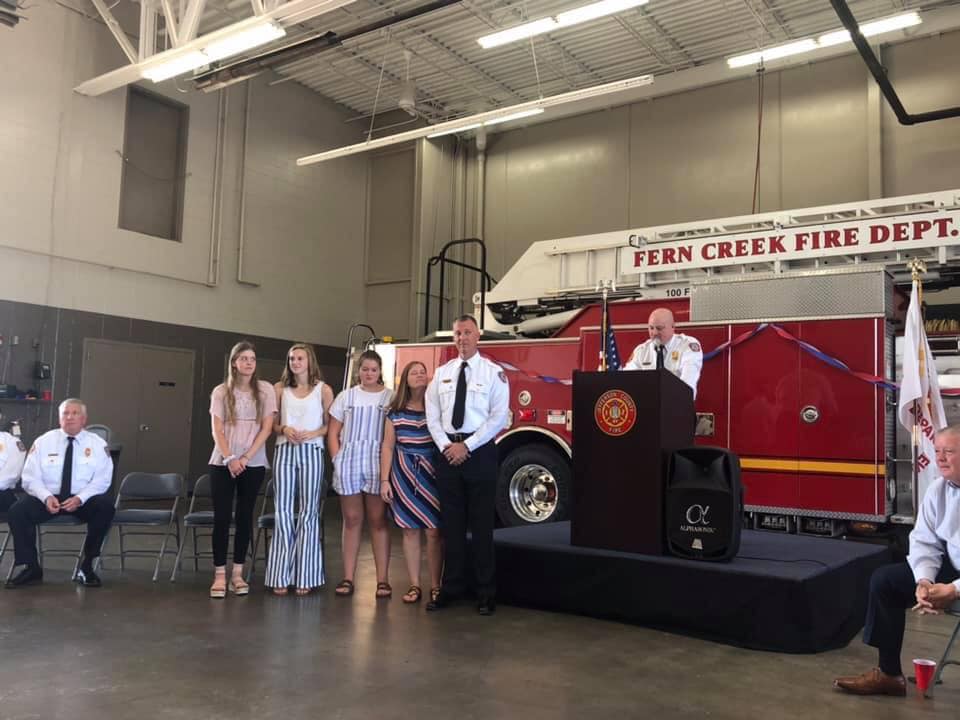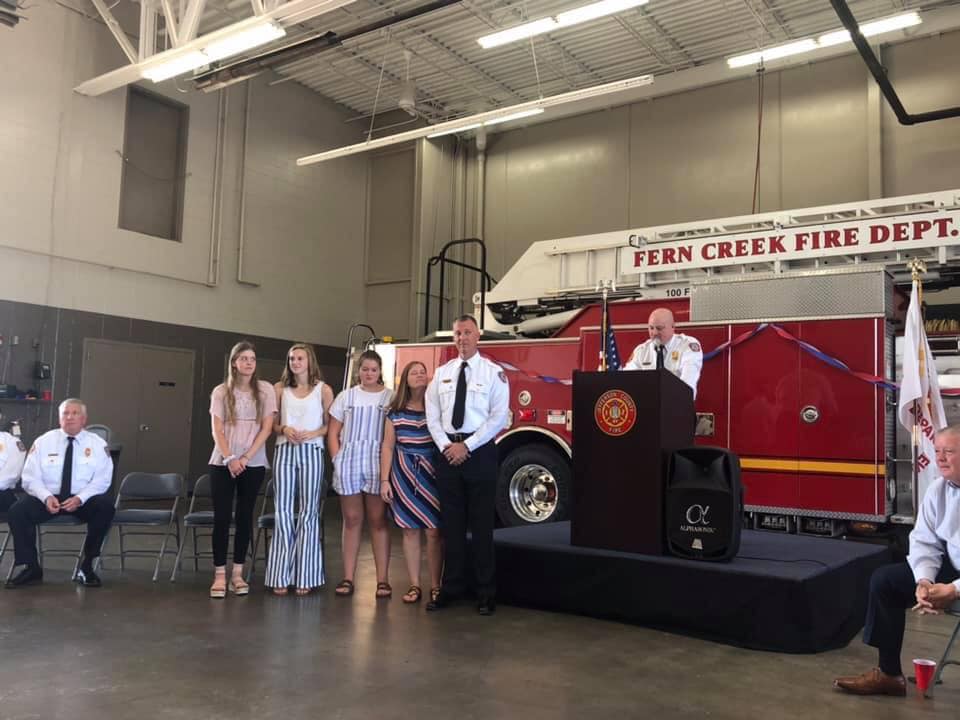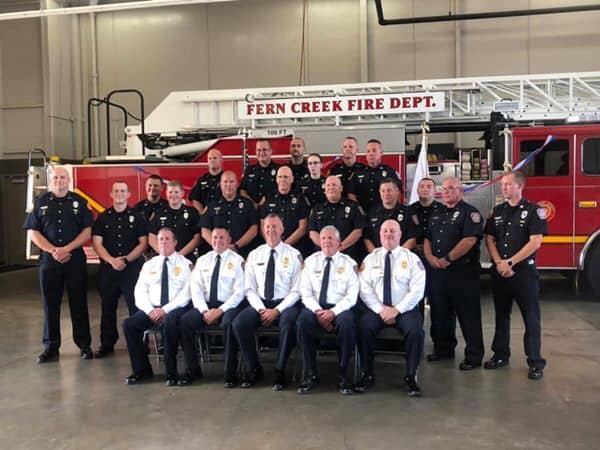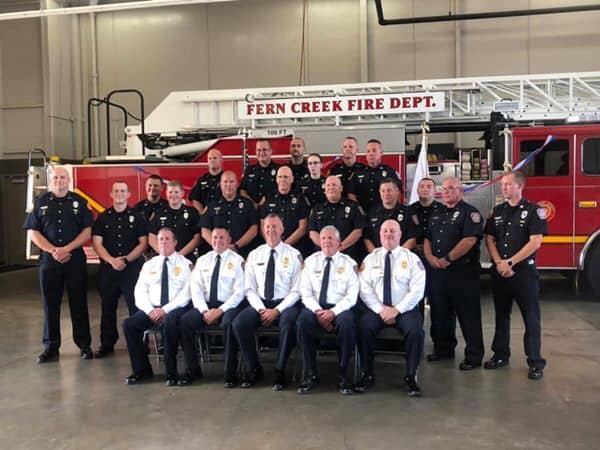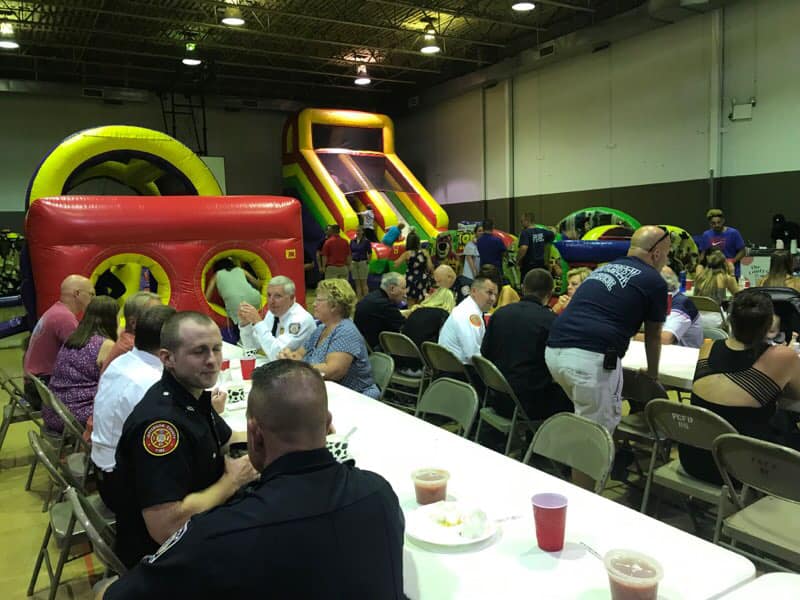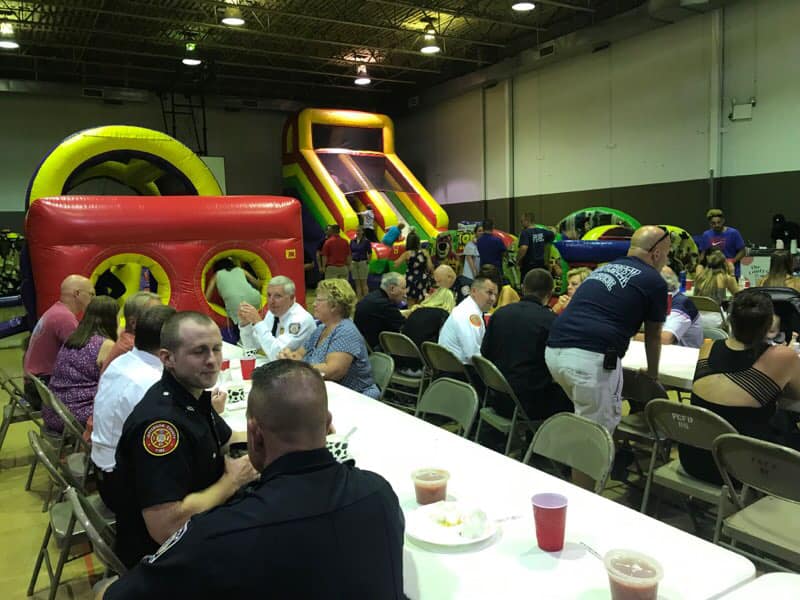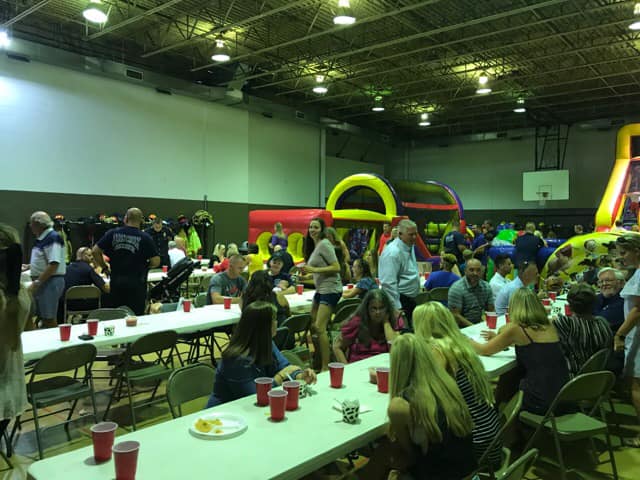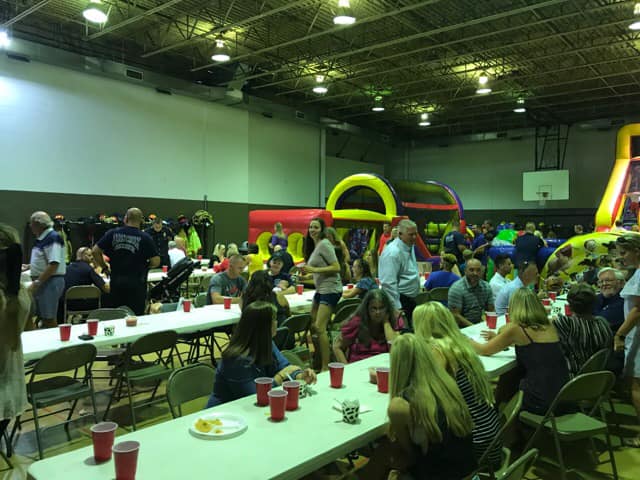 Special thanks to Fiesta Time Amigos, MyTonsOfFun.com inflatables, and Comfy Cow for helping us celebrate this special day!
Chief Nathan Mulvey is an active member of Southeast Christian Church. He is married to Stephanie, his high school sweetheart of over 20 years and has 3 beautiful daughters Taylor, Lauren and Reagan.
At the age of 8 Nathan experienced a fire first hand when his neighbors house caught fire in the middle of the night. Nathan watched as the FCFD members arrived on scene and worked hard to save the lives and property of his neighbors. He specifically remembers Chief Don Espy as he arrived and took control of the scene. Nathan knew as he watched that that would be him someday.
Nathan started his fire service career in June of 1993 during Crusade weekend where he was invited to do a ride along and collect. After that weekend he quickly found out what it would take to become an Explorer with FCFD. He became a volunteer firefighter in August of 1996 and worked his way through the ranks to the position of Captain at the age of 23. Nathan transitioned to a full time career position in July of 2005 and served as a Captain on 7134 based out of station 4 until November of 2014 when he was promoted to the position of Training Officer and held the rank of Major. In November of 2016 Chief Schmidt announced a plan to retire and presented Nathan to the BOT as the Successor Fire Chief. Nathan was promoted to Assistant Chief in January of 2018 in an effort to begin the transition process.
Nathan now serves as a member of the Jefferson County Haz Mat command staff, he has served the last 5 years as Treasurer of the Kentucky Regional Fire Training Academy and has also served as part of the Jefferson county fire instructors association. In his tenure there, he was an integral part of the completion of the new 2 story drill house, a new ventilation prop as well as the start of a new 5 story connex tower. Nathan has also worked diligently over the past year to help FCFD establish a Class 1 ALS Ground Ambulance service.
Lt. Col Scott Evans is a Christian father of two children Jacob and Alexis, married to the love of his life Rachelle for 22 years. Lt. Col Evans is a firefighter/paramedic with 24 years experience. He previously served as Assistant Chief of the Okolona Fire Protection District and Shelbyville Fire Department in Shelby County. Prior to retirement, Lt. Col. Evans served as Vice President for the Jefferson County Regional Training Center, Command Staff member of the Jefferson County Special Operations Team, and is currently a Command Staff member for the Jefferson County Hazardous Materials Team, He has an Associates degree in Fire Science and a Bachelor's Degree in Occupational Health and Safety.