About EMS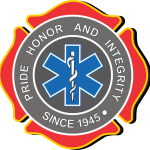 Fern Creek Fire & EMS is now accepting applications for:
Career Single Role EMT
Career Paramedic
PRN Paramedic
PRN Single Role EMT
We are offering some of the best benefits in the industry. With competitive wages and excellent equipment! Come serve the community of Fern Creek and Jefferson County.
If you would like to apply please download and complete an application. Please note: if you are completing your application digitally don't worry about the signature areas. Your will be asked to sign these in person if you are chosen for an interview. Please email all applications to Captain Ben Neal at BNeal@ferncreekfire.com. Please include copies of all certifications relevant to the job. Applications can also be dropped off in per at our station 1 located at 6200 Bardstown Road. 
Fern Creek is a one of a kind community. It's 56 square miles brings together commercial, residential, and rural areas. Which means you will be responding on a very wide range of calls. From shortness of breath to farming incidents. 
Fern Creek is also home to over 2700 acres of the massive Parklands of Floyds Forks park system. With miles of trials and waterways, a bike park, and a multitude of outdoor activities this park will demand your "A" game. 
As an EMT or Paramedic with Fern Creek you will be assigned to a 24 hour shift on one of our brand new Braun ambulances. Our 24 hour on, 48 hour off shifts make your schedule simple and predictable. 
We've gone above and beyond to make the job as easy as possible. Top of the line ambulances, powered Stryker stretchers & stair chairs, and LUCAS CPR machines all allow you to focus on the medicine. 
Train in new and exciting skills
We want our members to be ready to provide the very best care possible to the community. To do this you will have the opportunity to learn specialized rescue training if you choose. These skills include Rope, Swift water, and Trench rescue. As well as HAZMAT Technician training to learn to safety operate around Hazardous Materials.
If you are ready to step up and serve our community we are ready to have you. Come be apart of this new and exciting time in Fern Creek history. As we celebrate 75 years and take a big step forward!